Whether writing about stranded sprouts, petrified peas, relationship break ups, world travels or snuff movies and
human trafficking,
Lee tells funny, thrilling and sometimes gruesome stories ... some of them about vegetables.
For details on overseas postage, please contact onlinesales@leecrompton.com
The Brussel Scouts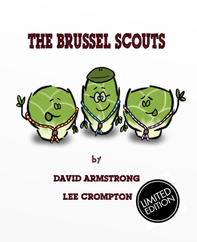 The Brussel Scouts are (nearly) here!
PRE-ORDER NOW - ALL PROFITS TO CHARITY
​AVAILABLE JUNE 2017

But hurry, there are only 100 limited edition copies available of this first print run, each one numbered and signed by the author.

For Bob, Brian and Bert the Scout Jamboree is turned upside down when a howling gust of wind blows their tent far, far away.

But a good sprout should always ... "BE PREPARED!"
---
£7.99 (incl UK P&P)
---
The Escape Peas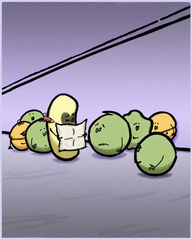 Please look after these peas!

ALL PROFITS TO CHARITY

Each copy signed by the author.

Percy and his friends struggle to free themselves from the clutches of the evil Farmer McGruff after he snatches them from their pods and smuggles them to his factory.

​"Black-eyed, mushy, split and dried ... I'll find you Escape Peas wherever you hide!"
---
£6.99 (incl UK P&P)
---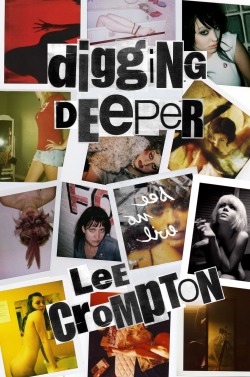 Will works away from home on a construction site. He suspects his girlfriend, Emma of having an affair with Finn. His friend, Charlotte thinks he should confront them both.

Staking out his home, hoping for clues, was becoming unhealthily common. Charlotte was right. It had to be sorted. It had to be sorted tonight.

Will wants the truth. He gets more than he bargains for. Some questions are best left unanswered but Will is Digging Deeper.
Lee writes, 'unfussily and with pace ... really enjoyed it.'
MARK RADCLIFFE, BBC broadcaster & presenter.
'A magnificent thriller ... a fascinating journey into the underworld.'
SUZANNE CARLSSON, singer/songwriter.
---
£6.99 (incl UK P&P)
---
12 Months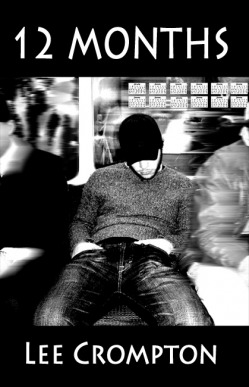 'It's no good wallowing in self-pity. Get your arse down the Empire,' my Dad had told me, 'there's bound to be someone up there you know.' Agadoo? I felt distinctly more Agodon't.

Connor has always hated New Year's Eve. There is something overbearingly depressing about it all. This New Year is no exception. Having split from his girlfriend & neglected his friends, he finds himself spending the evening in a nightclub on his own, brooding. Somthing has to be done. Bridges with old friends are in severe need of repair.

How will he cope with single life? Will his friends have moved on without him? What will the next 12 months hold?

Whether you're in love, been loved or somewhere in between, you're sure to find a shadow of yourself within these pages.
---
£6.99 (incl UK P&P)
---
Worlds Apart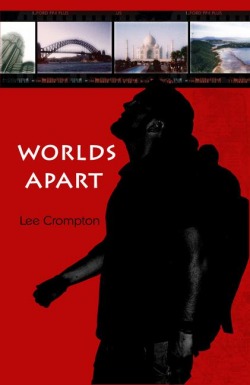 'I think you're pathetic, and after what you've done, the last thing I want to know is what a wonderful time you're having and the places you've seen.'

February 2004. Connor McGrath has left behind his house, job and pregnant ex-girlfriend, Mel.

He finds himself in the arrivals hall at Indira Gandhi International Airport, under prepared and overwhelmed. Armed with a squashed muffin, a backpack stuffed with everything but clothes and one remaining British smoke, he plans to venture across the globe allowing the dust to settle back home.

Meanwhile on the South Coast of England, life goes on much as normal. Jimmy and Maria are still together, Bob is still to marry Ellie with the wedding day now scheduled for December.

The problem is, Connor is to be best man. As the big day looms, he realises time hasn't healed a thing ...
---
OUT OF STOCK